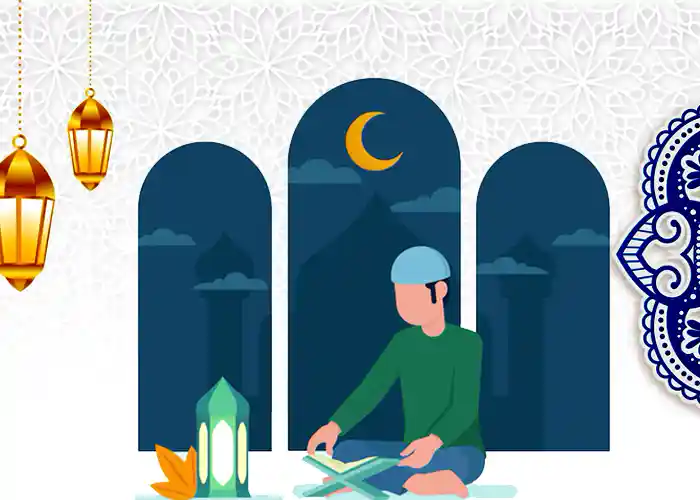 Reciting and learning Quran is a religious obligation of every Muslim. Undeniably, the Holy Quran is the only book that provides a proper pathway to lead a successful life. Seeking Quranic education is a common practice in Muslim-majority states.The important thing is that in countries like Pakistan where children go to read the Quran from any "mullah" in a madrasa. Usually, Shia Alim teaches elementary children to recite the Quran with Yassarnal, Proper Tajweed and Translation. Shia Alim or Shia Qari Sahab is a highly esteemed person. He is most respectable for every Muslim in that society. In Muslim-majority countries to find a Shia Quran Tutor for kids or adults is easy whereas, it is quite unlikely to find a good Shia Quran Tutor in foreign countries. For that reason, an Online tutoring service should fill the gap.
Why do we choose a good Shia Quran Tutor?
Usually we choose a local mosque to teach the children in which a Shia tutor or Qari sahib teaches all the children together. And if there is a question of teaching the Quran to the girls, they choose a local woman whom everyone in the locality calls (Sipary wali Baji). Families who can afford it can hire a Shia Quran Tutor to come and teach their child personally. A Shia Quran Tutor is a type of private tutor hired by a family to teach children the knowledge of the Quran with correct Tajweed.
What qualities should a good Quran teacher have?
Allah has given a teacher equal status to a father. As we respect our chapter, we must also respect our teachers. The role of parents is to bring us into this world and the role of teachers is to take us from this earth to the heights of heaven. A good Quran tutor should have expertise in various Quranic sciences. And with this, these tutors have a complete grasp of the history of Prophets and Imams because we teach our children the history of Ahl al-Bayt a.s from childhood. Therefore, they will take these children to the depth of this knowledge. Here we mention some basics that our academy has found Shia Quran tutors for kids who are expert in everything.
How are we contributing to providing online Shia Quran Tutors worldwide?
Our Shia Quran academy is filling this gap of having a personal Online Shia Quran Tutor in a foreign land. An online platform is provided to learn Quran in personal classes by hiring an Online Shia Quran Tutor. This is a piece of great news for earnest Shia Quran Students and a huge opportunity for learning within their comfort zone. One-on-one interaction with a Online Shia Quran Tutor has always a better chance of learning.
Is our academy providing its Online Shia Quran Tutor service for the whole world?
Today there are Shia people in every part of the world. They have received their worldly education but their parents have to bring their children along with religious education. As far as western countries are concerned, there are very few Shia academies and life there is so busy that people don't have enough time to send them to academies. This Shia Online Quran Academy is providing Online Shia Quran Tutor services. All the students who want the individual attention of a Shia Quran teacher while studying obviously can avail this opportunity. This online facility is available in all those countries which have internet facilities. A few of those countries are mentioned hereby:
Shia Quran Tutors Online in UK:
Students speaking British English now have an opportunity of gaining complete Online Shia Quran Education from skilled Shia Quran Tutors Online UK. It is an unavoidable opportunity to learn proper tajweed and Quran translation in British English under the supervision of an authentic and skilled personal tutor.
Shia Quran Tutors Online in USA:
Shia Quran Tutors Online USA for students of the USA or those belonging to the USA while living in any other country is now available. To remove the language or accent barrier for US students. They now can have Shia Quranic Education from a personal tutor according to their feasible time.
Shia Quran Tutors Online in Canada:
Shia Quran Tutors Online Canada is available online according to the feasibility and availability of their students. For individual Quran Classes, a student can hire a personal Shia Quran Tutor at an affordable rate.
Shia Quran Tutors Online in Germany:
Among all languages of the world, German is a hard language. Moreover, We offer to learn Quran with English Translation for those who live there. Online Shia Quran Center has Shia Quran Tutors Online Germany to help German Shia Quran students in acquiring Quranic Education. Germany has an internet facility and thus, students can avail the assistance of a German Shia Quran Tutor easily.
Shia Quran Tutors Online in Australia:
The facility of Shia Quran Tutors Online Australia is now available for Australian students too. Proficient Online Shia tutors from Australia who are skilled enough to teach Australian students are available. Australians have a different accent of English along with different regional languages. Only a Shia Quran teacher who is an Australian citizen is the best option for Australian students.
How you can access our online Quran tutors service from all over the world:
Clearly, Imamia Quran Institute has launched Online Shia Quran Academy to bridge the gap of Shia online Quran education for every Shia Muslim. Regardless of their residence globally, gender, or age groups. Undoubtedly, Online Shia Quran Tutors teach students with complete focus and attention. Particularly, due to the uncompromising quality policy of Imamia Online Shia Quran Academy, there is no other academy that can be a better choice for any Shia Muslim globally.
Our Academy highly qualified Online Shia Quran Tutors are experts in teaching Kids and Adults:
The parents now have the feature of Shia Quran Tutors for Kids of Imamia Shia Quran Center Online. In effect, they can use this feature without worrying about their children's Quran education. Summing up, living in non-muslim majority countries is not a hindrance in their child's way of having authentic Quran Education. Generally, teaching basics to proper recitation and also Shia memorization of the Quran is made possible with ensured responsibility.
Imamia online institution has Shia Quran Tutors for Adults who are experts in their field. The tutors are highly trained for the purpose to educate Quran Students of older age. The tutors interact with their students personally. Moreover, the tutors believe in educating their students satisfactorily by solving their queries at ground level despite any age or otherwise gender difference. Markedly, this institution treats all of its students equally.