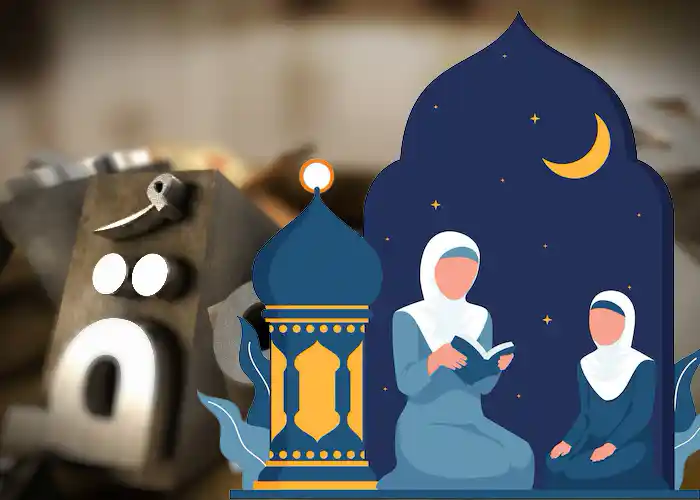 Male and Female human beings both together make up this society. Both have different duties assigned to them but their rights are majorly similar. Another major right granted to both of them is the right to Education. In this era, Shia families seem to be very worried about the religious education of their girls, so our Imamia Quran Academy has arranged Online Shia female Quran Teacher to save them from this problem. From whom the girls will be able to easily learn the teachings of the Quran as well as beliefs, history and their specific issues. A Female teacher has equal status, duty, and respect as a male teacher. Quran provides a code of conduct for human beings that mean both males as well as females. Imamia Quran Academy has Shia female Quran teachers for kids and Adults.
What is the dignity of Women in Islam?
One of the chapters of the Holy Quran is titled as Al-Nisa which means "The Women". Before Islam, among the Arab people, if a girl child was born, they buried her alive. Islam has laid stress over the role of Females in society. It was after the advent of Islam that women were treated humanely and given their due rights. Before Holy Prophet's arrival, Arabs used to treat women as their slaves or properties with no rights of their own. Islam gave respect to women. Moreover, equal rights to education too were granted to women. A Hadith narrates that:
"Women like men are obligated to increase and pursue knowledge."
What is the position of Shia female Quran teacher in the history of Islam?
Teaching is a noble profession for both males as well as females. We can take the example of Hazrat Fatima al-Zahra a.s. In the early days of Islam, women stood by the side of men, whether it was the field of knowledge or the field of war, they supported each other on both fronts. In the battlefield, women used to bandage the wounded Companions. For women, the life of Hazrat Fatima Zahra a.s is a model of action. She supported her father Hazrat Muhammad (pbuh) in every situation. Therefore, she was called the leader of all the women of the world. People also relied on her as a trustworthy source of the Holy Prophet's authentic Ahadith. For Shia female students, Shia Female Quran Teachers are required. Imamia Online Quran Center has hired Shia Female Teachers Online for this purpose.
How is it possible to access Shia Female Quran Teachers Online from all over the world?
Imamia Quran Center is on the right track of teaching Quran to female students through Shia female Quran teachers online. These Shia Female Quran Teachers Online are highly qualified and well-equipped to teach all aspects of Shia Quranic education. The academy has hired Online Shia Female Quran Teachers from all over the globe. The  Academy has hired Shia Online Female Quran Teachers by keeping in view the varying backgrounds of students. Shia Female Quran Tutors Online belongs to different countries like the UK, USA, Canada, etc. They teach students online. The Shia Female Quran Teachers in the USA and the UK conduct interactive sessions. Moreover, Shia Female Quran Teachers in Australia, Canada, and Germany focus on all students individually.
How skilled are our Shia female Quran teachers in teaching regardless of age?
Female teachers can teach both male and female students, especially female students who don't want co-education. The academy regulates the privacy of female students and teachers both, with due care. Females of all age groups whether children or adults can join Shia Quran classes Online according to their learning needs. Parents who are quite conservative and protective about their daughters and their education can rely on the Shia Female Quran Teachers for Kids of Imamia Academy. Females of older age can now learn Quran with authentic translation, tajweed and also tafseer while sitting comfortably in their homes from Shia Female Quran Teachers for Adults. Moreover, women after gaining authentic Islamic knowledge can become more aware of their rights and duties.