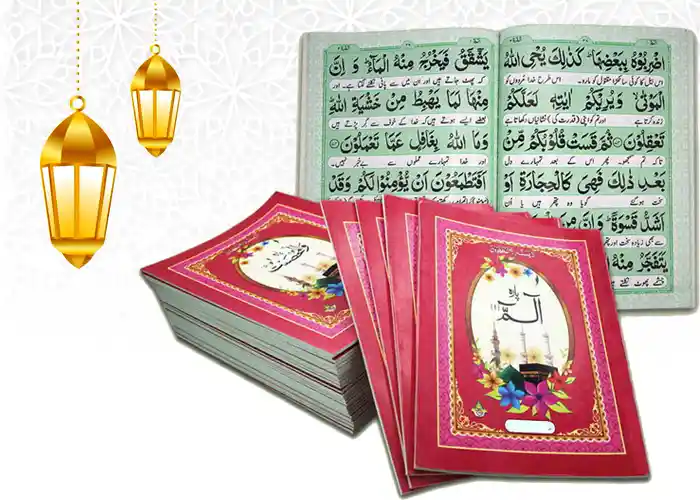 Usually, a person can understand one or two languages. The first one is his mother tongue otherwise one or two are taught in school. Other than the primary local language, one should learn the English language, as a need of an hour. But, being a Muslim, Arabic Language plays a major role in our lives. Majorly, Arab Countries have a Muslim population. It is hard to understand Arabic without proper Translation or Tarjuma. Especially, it is hard for Muslims who are residents of non-Arab countries. Our Shia Quran Academy is one of the best sources for kids and adults both. Moreover, even if they are living anywhere including the UK, and USA to learn the Quran with authentic Translations of it. And Females can also benefit from this facility; they can also learn Shia Quran Translation online with just one click.
Importance of learning Quran Translation in Islam:
Allah Almighty has narrated the Holy and Sacred book, Quran in the Arabic language. Holy Quran provides a complete code of life for every human being till the day of resurrection. One will have to understand the language of guiding principles to understand them. A Muslim can only follow the right pathway in the light of the Holy Quran and Sunnah if he can understand them. The Arabic Language is comprehensive. Especially the narration of the Holy Quran is comprehensive. That means every word has diversity in terms of meanings. There may be a difference of opinion among the significant Islamic Schools of Thought on Shia Quran Translation into any language other than Arabic.
According to Islamic principles, only the innocent have the right to translate and interpret the verses of the Quran. That is why Imamia Quran Center has included books of authentic translations by Shia scholars which are derived from the hadiths and biographies of the Innocents. Therefore, you can learn Shia Quran translation under the supervision of highly qualified teachers.
How can people from abroad join Ahle Tashi Quran Translation Online?
This Online Shia Quran Center knows this problem of searching for reading Shia Quran with accurate translation. For the sake of learning the Quran while being able to understand its true sense join Ahle Tashi Quran Translation Online now. The most proficient staff at the company, comprising people from various countries including the UK, USA, and Germany, possess the necessary skills and knowledge to meet the requirements of earnest students. To ensure education for everyone, classes of Shia Quran Translation Online in the USA and UK are held too. Thus, students all around the globe speaking any language can study authentic Online Shia Quran Translation in their native language, that too, via certified Shia teachers.
Is it now possible for Kids and adults to learn Shia Quran Translation Online?
Education of Shia Quran Translation for Kids and Adults online is now possible. The Shia Online Quran Translation classes are appropriate for all age groups and genders. We teach the easy literal translation of each word along with the phrasal meaning of the verses. Teachers here are concerned about each of their students individually. Teachers pay full attention to every student separately while teaching. Proper conduct in Quran Classes according to a well-maintained curriculum is the utmost priority of this online Shia Quran Institution.
Learn Shia Translation of Quran Online under the supervision of highly qualified teachers:
The staff ensures that every second the students spend in class is productive. It is a guarantee that your time and money will not waste here. Shia Muslim Parents residing in countries with less or no facility for Quranic Education should avail of this opportunity as soon as possible. We wholeheartedly welcome adult Shia Muslims who want to expand their Quranic education, even students who haven't gone through any Quranic education system. This opportunity of learning Shia authentic Translation of the Quran online should not be missed, at any cost.